4 days, opal, produce, exotic food, opal, handcrafted goods, entertainment, clothing - did we mention opal? If you haven't experienced a Lightning Ridge Opal Festival you MUST add it to your bucket list.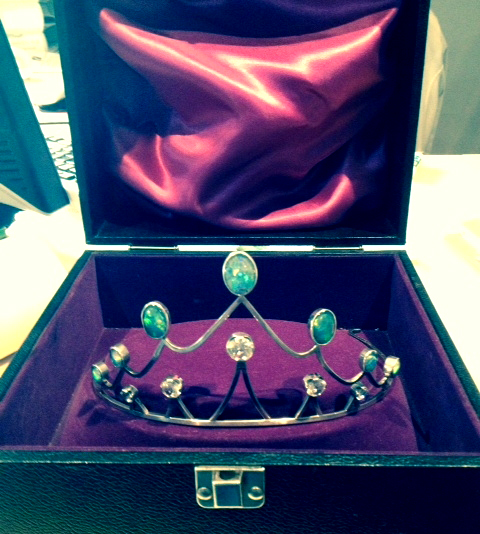 The Festival runs from 30th July through 2nd August this year and boasts a fantastic line up of events. Highlights include Stallholders Welcome night with Treasury wines, 4 days of the famous Opal & Gem Expo with free entry to over 120 stalls (this is where the opal, exotic food, clothing and produce comes into play) and the highly anticipated Lightning Ridge Opal Queen Ball.
Also this year sees the return of the International Opal Jewellery Design Awards Gala Dinner on the Friday night. Tickets are $100 and include 3 course meal, catwalk parade of amazing opal jewellery designs and live entertainment.
If you are visiting the Ridge for the Opal Festival we'd love to see you pop into Lost Sea Opals - we'll be open all weekend.
Left: Lightning Ridge Opal Queen Crown.
Image courtesy of www.lightningridgeopalfestival.com.au