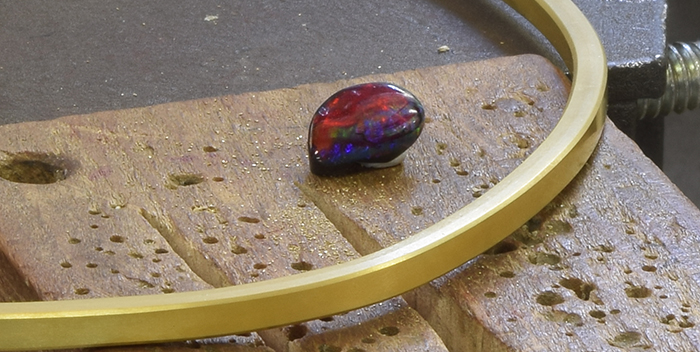 For the eighth year running Jo will be designing and crafting the opal bracelet trophy prize for the annual Lightning Ridge Race Club meet. This race meet is known as the only one to offer such an elite prize (estimated at this early design stage to be valued at over $15,000.00).
Every year race goers, jockeys and horse owners look forward to seeing what eminent design Jo comes up with - so we thought we'd bring you a teaser this week of the stone co-sponsor Aaron Bruce dropped off for Jo to work with.
Watch this space in coming weeks for updates on the opal bracelet design and also what Lost Sea Opals is donating for Wilgunya Merino Stud Fashions on the Field best dressed lady...