The Lightning Ridge Race Club has been holding meets for over 100 years, and for the past 9 of them Jo of Lost Sea Opals has been designing and creating the opal bracelet trophy prize for the key race.
This years stunning piece alone has been valued at over $15,000 - making this small country town Race Meet the only known one to offer such an elite prize!
We thought we would take a look back at the bracelets over the years and showcase them all in one place.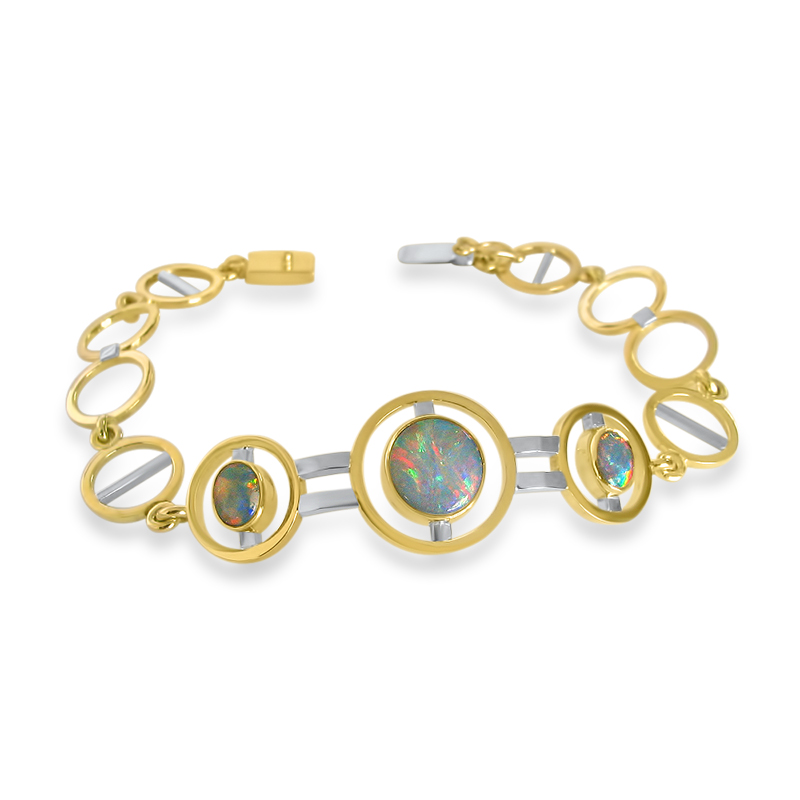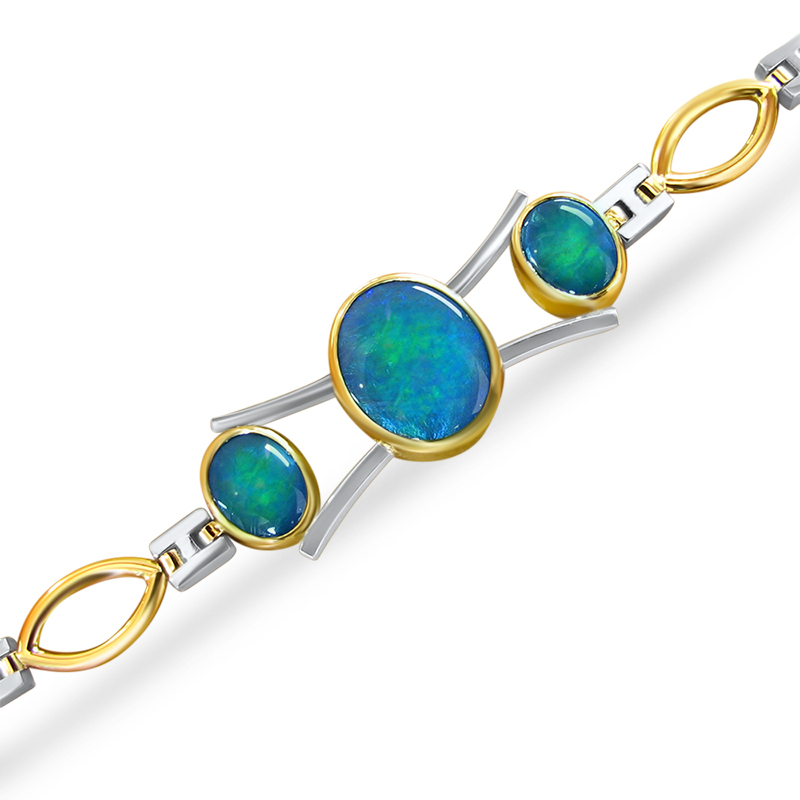 2008 - We don't have a quality picture of our very first year (yes, we have since learned the importance of owning and using a high res good quality camera!) Although we can tell you the three stones for this piece were donated by Gerard and Denise O'Brien and it was a delicate white and yellow gold piece that stunned many when they realised this valuable jewellery item was the trophy prize.
The race was titled W.D.O'Brien Opal Bracelet Cup in honour of Bill O'Brien, a well known and respected local identity.
2009 - (above left) A combination of yellow and white gold in geometric shapes featuring three red stones (donated once again by Gerard and Denise O'Brien) was the second years creation. This was a classic design and we saw an increase in the amount of people coming by the shop to view it before Race Day.
2010 - (above right) Three opals were once again the feature of the bracelet (donated by Gerard and Denise O'Brien), this time in very different green blue hues and with a contrasting yellow/white gold delicate linked design.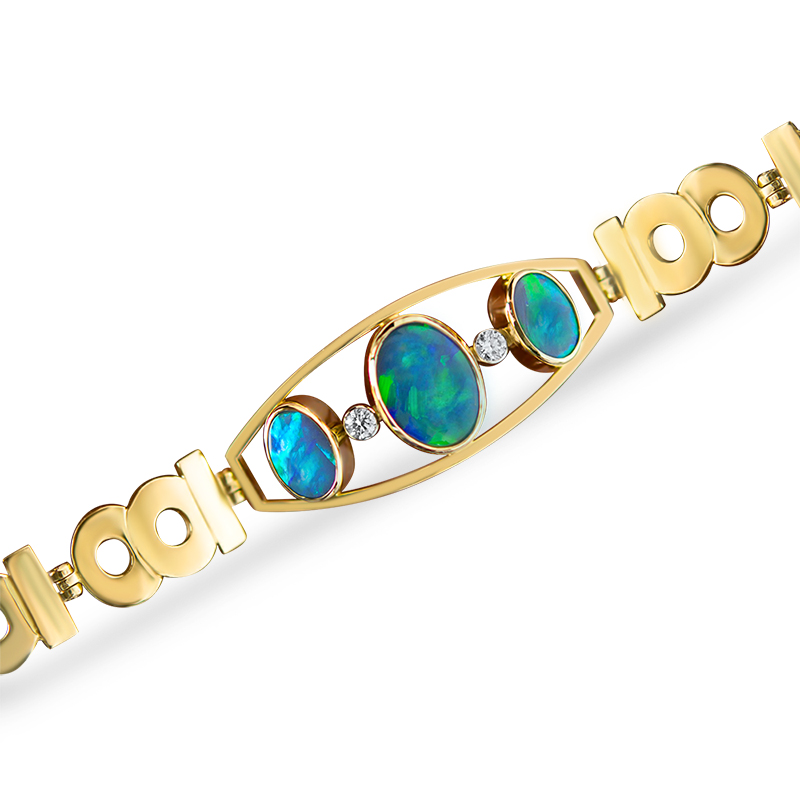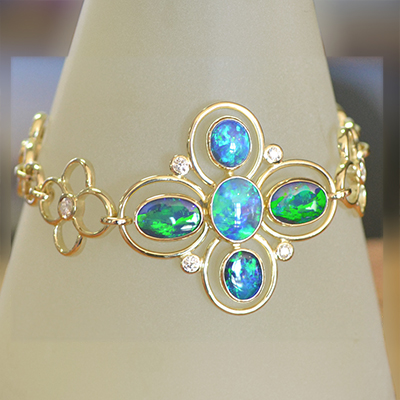 2011 - (above left) This years design called for something very special as it was celebrating 100 years of racing in Lightning Ridge. The trio of gems, diamonds and gold were sponsored by the Lightning Ridge Race Club with the key race proudly being titled the Peter Waterford Memorial Cup Race. The brief called for something that clearly celebrated this milestone and Jo created a linked band of numerical 100's to honour the event.
2012 - (above right) A collection of 5 blue/green opals were donated by local miner Aaron Bruce, whose sponsorship named the key race the Dale Bruce Memorial Opal Bracelet Cup Race. Having generous collection of stones to work with led Jo to crafting a very different bracelet with a floral inspired design. This years piece is still a favourite for many.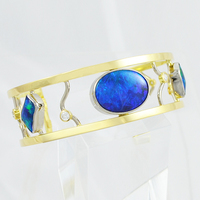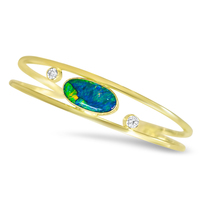 2013 - (above left) 3 substantial stones were donated for this years piece (by Aaron Bruce) and Jo decided to draw inspiration from years back and again work with a combination of yellow and white gold and incorporate some diamonds into the design. The end result was a striking cuff.
2014 - (above right) One remarkable blue/green gem was donated (by Aaron Bruce) in 2014. Jo decided to really showcase the opal with a simple yellow gold split band designing featuring 2 diamonds. This piece was valued at $20,000.00 and was won by "Lucidly" who was ridden by jockey Catherine Markwort.
2015/2016 - (pictured below) The 2015 Lightning Ridge race Club meet was rained out (although a social day was still enjoyed by patrons!) so the only option was to carry the opal bracelet trophy prize over to 2016. There are no complaints from the entrants in the 2016 race with the delicate yellow gold band featuring a breathtaking red black opal (donated once again by Aaron Bruce) and a sparkling diamond.