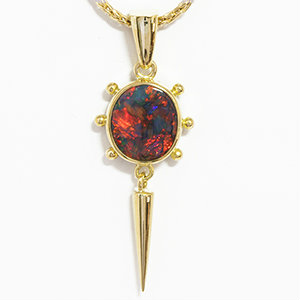 If you are lucky enough to be born in the month of October then the exquisite OPAL is your traditional gemstone. Be it boulder opal, crystal opal, fire opal, black opal (our favorite) or any gemstone in the opal family, if you're an October baby (or know one) this is for you.
Birthstones are said to symbolise the month of birth (according to the Gregorian calendar) and the opal is thought to be associated with hope, innocence and purity.
We love opal for it's beauty and unique qualities - who knew more traditional properties included happiness, faithfulness and confidence? But we'll take it!
Need an excuse to go shopping? Receiving a piece of jewellery containing ones birthstone is said to bring the wearer good luck (we want to know if it still works if we buy it for ourselves!)