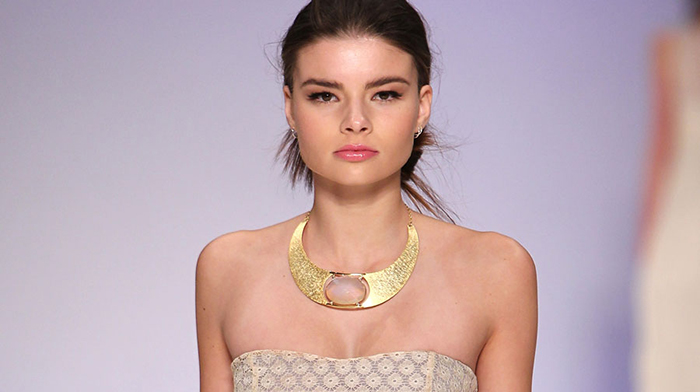 Jo Lindsay of Lost Sea Opals was thrilled once again to work with Julie Shaw and Brenda Ayoub of fashion label LUELA at the Mercedes Benz Fashion Week Australia in Sydney by the harbour.

Jo created a range of pieces to compliment and balance with the colour and style of LUELA's collection.

The soft coral, pinks and oranges are just one combinations of the variable opal gem stone and it has been a fascinating process for Jo putting together settings, stones and accessories to fit with LUELA's 2012 collection.

'it was a fabulous and inspiring process working through ideas with Julie to create a new collection of bangles, cuffs, pendants and earrings to compliment the collection LUELA has for this year's fashion week - and it was just brilliant to see it all come together on the catwalk.' Jo said.