This years design is a classic combining an incredible opal (in the much sought after deep red tones) on a yellow gold band with a sparkling diamond.
The hotly anticipated race is one of many held Easter Saturday 4th April at the Lightning Ridge Race Club Meet - watch for the Dale Bruce Memorial Opal Bracelet Cup Race.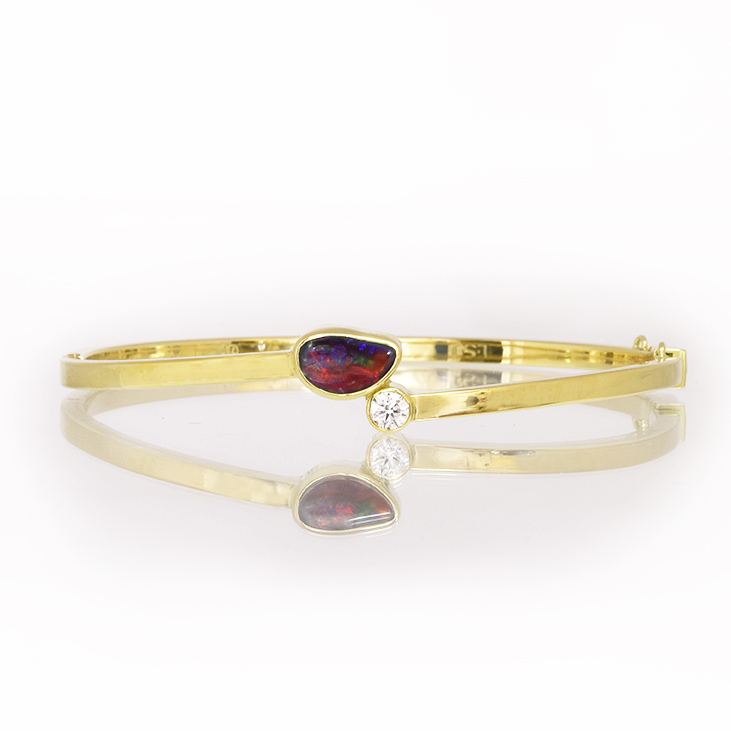 The bracelet will be on display at Lost Sea Opals right up until the morning of the Race.