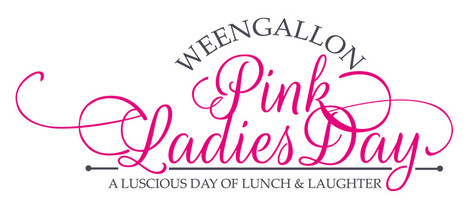 "Weengallon Pink Ladies Day is an experience that lifts the spirits and shows that with a little bit of ingenuity and elbow grease you can make anything happen, even in the most unlikely of destinations"
- Janene Bowman, Coordinator
The blink-and-you'll-miss-it town of Weengallon (60kms south east of St George) is fast becoming famous for its amazing Pink Ladies Day, raising upwards of $30,000.00 each year for a local Breast Care Nurse and funding for the Olive McMahon lodge supporting cancer patients.
This year the day is being held Wednesday August 19th at the Weengallon Hall. Kicking off at 9am - with a complimentary glass of champagne no less! - the 500 pre paid ticket holders will meander through 28 beautiful stalls, be tempted at Cafe Pink before moving into the decorated marquee for a seated lunch.
Every year the crowd looks forward to hearing from a guest speaker, this year is former Toobeah girl Sally Johnstone (a radiologist AND cancer survivor with an incredible story to share).
Lost Sea Opals is very excited to be taking part this year by holding a stall and also donating a pendant worth $1,500.00 to their massive raffle.
For more information please visit their website www.pinkladiesday.com or phone Janene Bowman on 0428 190 273.
Please note: only 500 tickets are available each year and we have been advised the Weengallon Pink Ladies Day 2015 has now sold out! You can however still purchase raffle tickets, or be added to their e-invitations list for next year via their bookings page www.pinkladiesday.com/bookings/